The Ibanez GSA60 Guitar was my first guitar, so this review might be slightly clouded with rose-tinted spectacles. I still remember going to collect the guitar from Denmark Street, London and carrying it back on the tube.
Most of the Ibanez Guitar models including this one are in a quite affordable range. This might make you think that they aren't good quality, but that isn't always the case.
The Ibanez GSA60 is a great example of this, as we will discuss in this article.
Who Is the Ibanez GSA60 Guitar For?
The Ibanez GSA60 guitar is perfect for beginners just starting. It's affordable, solid, and also has a great look to it. The GSA60 is part of the Ibanez GIO range; an affordable collection produced by Hoshino Gakki.
The material is quite hard, and extremely good quality, so you won't run into any issues with it breaking easily. Another benefit of this guitar is that it sounds incredibly good and professional, despite being available at a beginner-friendly price point.
All of these factors make it a great choice for a beginner that won't break the bank but will be more than enough to start properly.
Ibanez GSA60 Features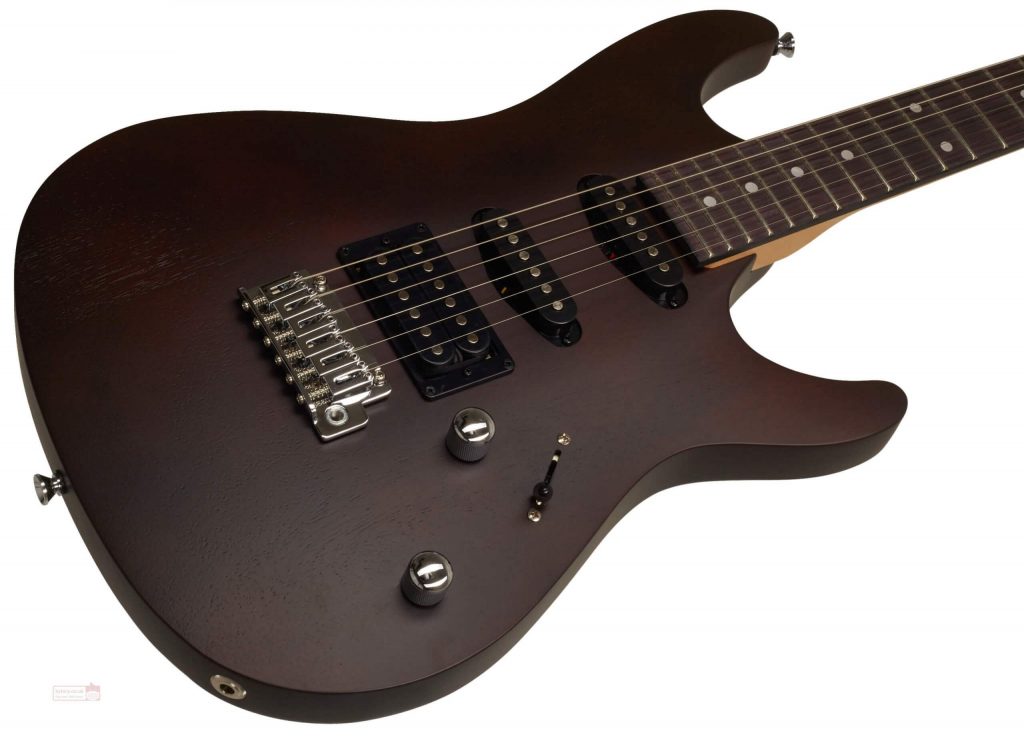 Despite its low cost, the Ibanez GSA60 comes with a great number of features.
Here is a list of the features it has:
Mahogany body
GSA Maple neck
Finish: Walnut
Medium frets
Rosewood fretboard w/White Dot inlay
Nickel Steel string material
Chrome hardware
Infinity R pickups
SAT10 Tremolo Bridge
Maple wood neck
Thanks to the Chrome hardware, it can also be an incredibly stylish guitar. We also found that this guitar is both very easy to use and comfortable, which is also one of the reasons why we think it's perfect for beginners.
The Ibanez GSA60 weighs 3.9kg which is around the average weight of electric guitars (3.6).
Interestingly, it beats a lot of more costly electric guitars with its features and quality, even though it's more affordable.
What We Like About This Electric Guitar
The Ibanez GSA60 isn't only perfect for beginners, but also for anyone looking for a budget-friendly guitar with professional sound.
Great Mid-Range Tone

This electric guitar has a great mid-range tone which is produced by the mahogany body. The tone would be ideal for heavy rock, but can also work exceptionally well for other genres.
The Ibanez GSA60 has six pickups and a range of settings.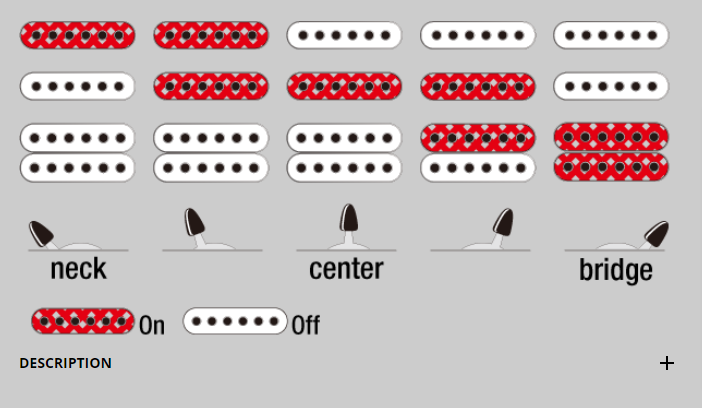 Check out The Guitarshop's video on testing the tone:
Another cool thing about it is that it has lots of mid-range muscle so you won't be getting lost in the mix.
Beautiful Look

Who doesn't love a beautiful guitar? The Ibanez GSA60 has a beautiful look, which makes it even better. The guitar comes in three main colours: Walnut Flat, Brown Sunburst and Black Night – blue and red were also produced in limited editions.
It can fit well with any type of style and is as nice to look at, as it is to listen to.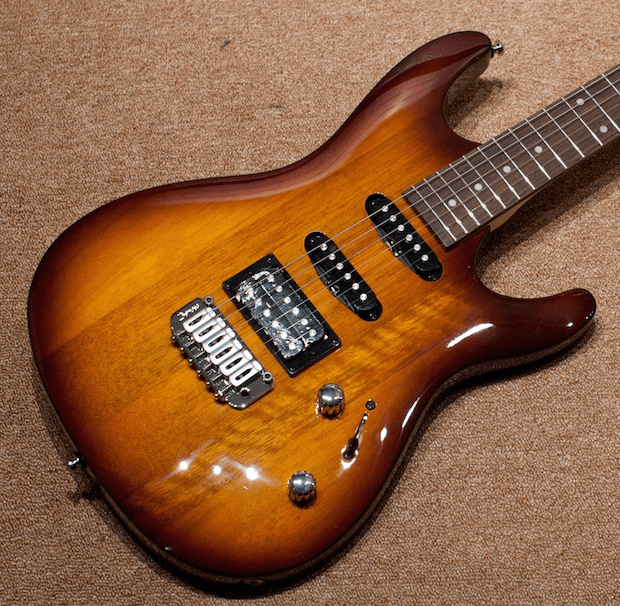 Ease Of Use

There are many guitars out there that just don't receive the right attention from a feel/comfort angle. However, the Ibanez GSA60 did, and it's something that you will notice when using it.
Like the GRX40, it's incredibly smooth to play, which is also highlighted by many reviewers over on Amazon. The strings feel like rubber bands which makes it easy to play the guitar for hours, without getting any finger pains.
Verdict: Is the Ibanez GSA60  a good buy?
As you have seen throughout this article, the Ibanez GSA60 is a great electrical guitar for anyone seeking a guitar that is affordable and sounds professional.
This is also shown in its amazon reviews as it has over 70% 5-star ratings.
You simply cannot go wrong with this guitar as it's a great choice that performs well in every aspect.
It's also available on Amazon, and you can check it out here.