If you love or own a guitar, then the importance of owning a guitar pickup shouldn't be something to overlook.
Pickups are largely recognized as the central part of a guitar. It helps to revive the sounds that pop out of your guitar strings.
For people who are almost on the verge of giving up on their poorly performing guitar, introducing pickups to it might be the upgrade that the guitar sorts.
Also, changing your old pickups should also be included in the list of priorities because having an old one is as good as not having anyone.
So, if you crave to hear the harmonic sounds that should be consistent in a guitar, then it's probably time to get yourself a pickup!
When is the best time to get a guitar pickup?
If you are obviously tired of hearing the poor or weak sounds that come out when you play your guitar, then this is the best time to get a pickup. This is because the ideal sound of a guitar should soothe the ear and calm the soul.
It shouldn't be something that creates the best sounds indoors and produces the wack ones when you finally get into the public. You and your guitar shouldn't be caught feeling rejected when other guitars emanate beautiful sounds.
Your goal is to always stand out in every guitar gathering, and if you can't currently get that, then you should consider renewing or getting a pickup.
In that regard, we are going to take a look at a few of the best British-made pickup companies to get your guitar pickups from below:
1. Creamery Custom Guitars and Handwound Pickups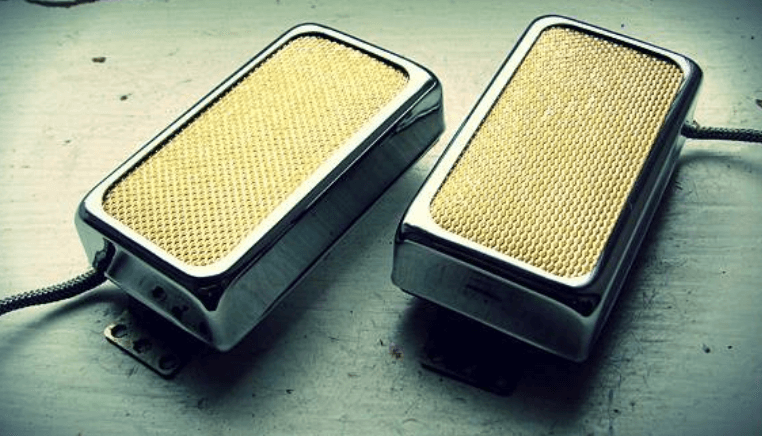 Based in Manchester Uk, Creamery Custom Guitars Handwound Pickups is a guitar pickup manufacturing company that oversees the production of customized hand-made guitar pickups.
This means that every single pickup that gets manufactured by this company has no replica. From scratch to the finish, every process involved in making the guitar pickups is done by hand.
According to Jaime Campbell, making a single custom guitar consumes a lot of time, and that's the reason why they only get to produce a couple of pickups every month.
Aside from the production of customized handmade pickups, Creamery Custom also includes pickup upgrades, repairs, and rewinds in the range of their services.
Some of the custom design range by Creamery Custom includes Jazzmaster, Bass, Stratocaster, a signature range, a wide range, hamburgers, etc.
2. House of Tone pickups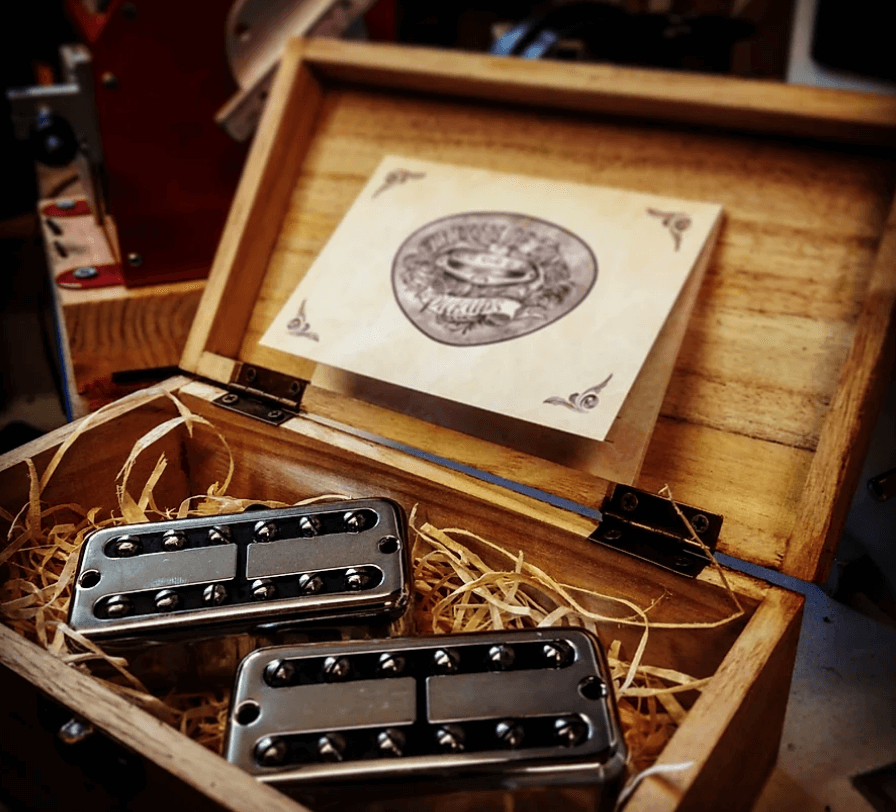 House of Tone is a pickup company that's situated in the UK. They usually get in touch with their client and ensure to get the pickups customized to the exact tone, style and feel that's been requested for.
Most times, at no extra monetary charge to the client. All guitar pickups produced by the house of tone are backed up by a warranty that usually lasts for a lifetime.
Below are some of the pickups by the house of tone.
1960 S-Types:
The 1960 S-Types were modelled after the Stratocasters guitars that existed in the early 60s. It's characterized by a creamy neck pickup which is said to be perfect for early Hendrix, a bright and biting bridge pickup.
One of their products that tends to give completion to the vintage sound is the Vintage spec 42 AWG formvar. To get a sort of very sweet chimney tone, Optional Alnico II magnets are one pickup product that does this.
Texas Tea S-Types:
The Tea S-Types is a set of pickup that's characterized by a fuller bridge pickup. It has a lot more gain coupled with a little multiplication in its middle range.
This set contains very charged Alnico V staggered Poles and a huge coarseness and buttons. It's tuned to get hot and then allowed to cool off starting from the bridge to its neck.
The Texas Teas also has the Alnico magnets II which allows it to produce the sweet chimney sounds with the low rounder end.
The Redhouse P94 Pickup:
This is a pickup coil produced by the house if tone that seems very different from the rest of the pickups. It is characterized by an Alnico 5 pole piece which it uses at 21mm.
With this, this pickup tends to produce a sound that ranges somewhere between old P90's and Dynasonics when you use a big magnet to pick a command.
This set of pickups produced a very fine sound that features a sort of hollow mid sound coupled with a bell-like bass sound.
Double Deckers:
​This is a single coil pickup with a vintage voice. It maintains the single-coil sound and produces which tends to give the guitar a general revamp look. It has 4 conductors hook-up leads and is mostly used for Strats, Bass, Jazzmaster, Tele, Jag, etc.
​3. IronGear Guitar pickup engineering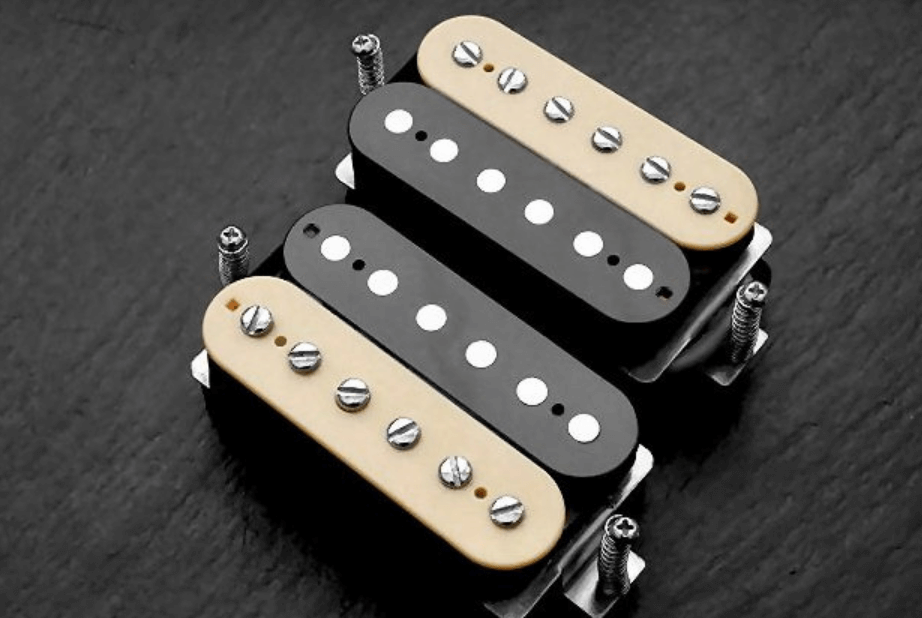 IronGear Guitar pickup engineering is a UK pickup company that launched its first pickup range in 2007. After the launch, the company got positive responses and reviews concerning its products. 
Soon after, many guitarists began to patronize the brand. The company believes that one does not need to spend a lot of money on a guitar before it can begin to produce beautiful sounds and tones. 
So, this made them keep considering and putting tone as the first major priority when making productions by using some of the very high-quality materials from the best sources to ensure that every guitar pickup manufactured under the brand's name comes out unique and excellent. 
The IronGear Guitar pickup engineering features Alchemist 90, Blue Engine, Hot Slag, Dirty Torque, Metal machine, Platinum90, pig iron, steel foundry, etc in their list of products.
The IronGear premier series
This is the guitar pickup range that gave IronGear its prominence. They are known for their quality. Hamburgers, single coils, Strats, Hybrid, Tele are all included in the IronGear premier series.
Final Thoughts
When searching for a guitar pickup company, using the beat is always advised, and that's the reason why this list was created. With this guide, one cannot be mistaken when buying guitar pickups as the companies listed are easily the ones you can trust.